Bitumen Drum Melting Unit (Batch Type)
Bitumen decanter equipment from Atlas is a robust equipment designed for reliable and smooth operation. There are many areas where logistics of bitumen is a big issue. Many contractors face hurdles related to the availability of bitumen at site. There are many areas where bitumen supply in bulk is not available or is not reliable. In such cases contractors prefer to use bitumen available in drums. This allows them to store the drums as their requirement and use the drums as and when required. You can transfer the liquid asphalt in your storage tanks or in a vehicle to transport it. It is also possible to supply the asphalt drum melter with a pipeline to fill a tar sprayer or a tanker.

It is available in two capacities of 5-6 tons per hour and 7-8 tons per hour. With Atlas Atlas bitumen drum melting unit, you can heat upto 32 / 44 drums of at a time. The storage of liquid bitumen is 16-17 / 19-20 tons below in the chamber. Batch time is 60-70 minutes in continuous operation. Heating of the liquid bitumen collected below is by indirect heating system and it is powered by a hot oil heater supplied with the asphalt melting equipment. The thermic oil heater is a nice and strong unit of capacity 500000 kcal/hr. / 600000 kcal/hr. and works with diesel. The customer can buy preferred capacity of diesel tank and place the same at the site. Practically the melting rate you get is 5-6 / 7-8 tons per hour. The equipment will heat bitumen in standard drums of capacity 200 kg. each.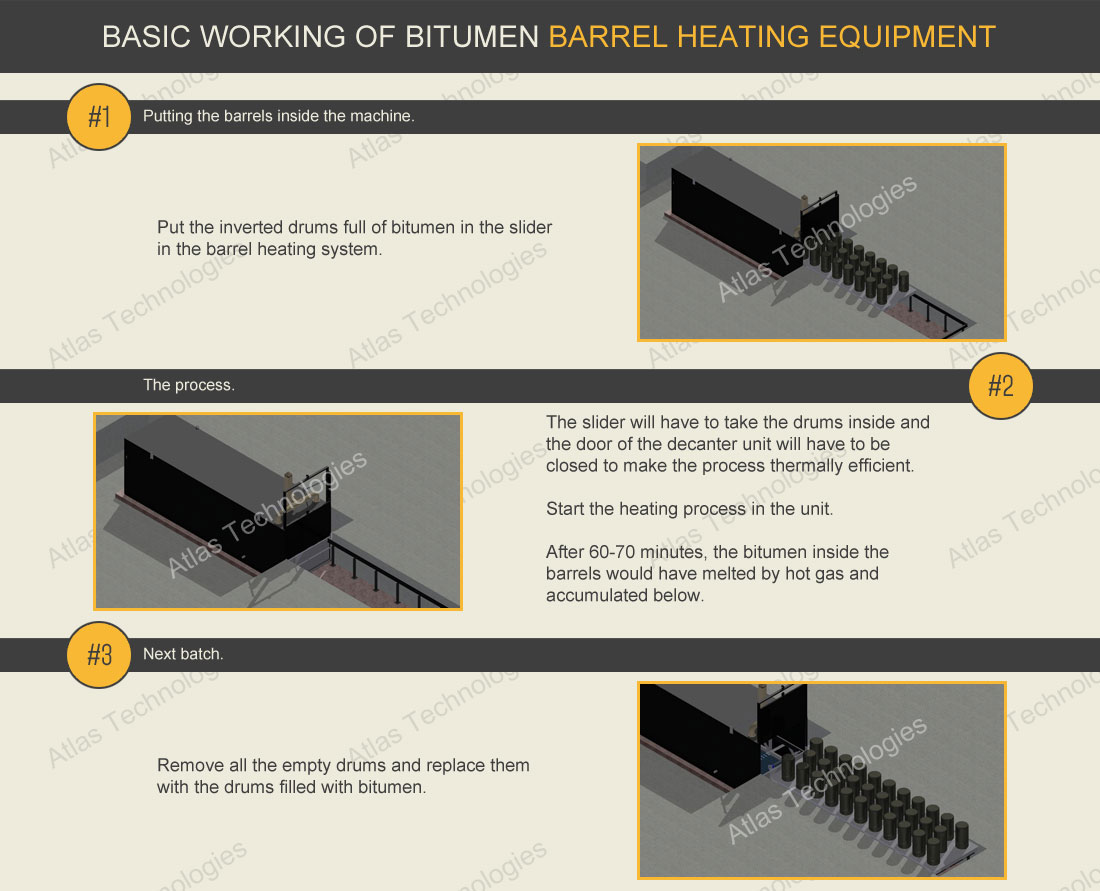 ​
This design has advantage over some of the other designs because once all the drums enter the chamber, the gate is closed allowing the heated gas inside the chamber to fully. Unlike some of the other designs the chamber of Atlas drummed asphalt melting equipment remains fully closed during the entire operation. Due to this closed design, the hot gas does not escape and heats all the drums faster.
---

​
Due to the storage capacity of 16-17 / 19-20 tons below, it ensures a constant and uninterrupted supply of bitumen. Indirect heating system keeps the bitumen in liquid condition and prevents the aeging of bitumen which occurs due to repeated heating of bitumen by the direct heating system.
---

​
The chamber in which the heating takes place is fully insulated from all sides by glasswool which prevents heat loss and helps lower the fuel consumption making the bitumen drum decanters one of the most fuel efficient equipment available today. The closed chamber helps save energy compared to the exposed ones. The closed chamber allows full use of hot gas to heat the drums.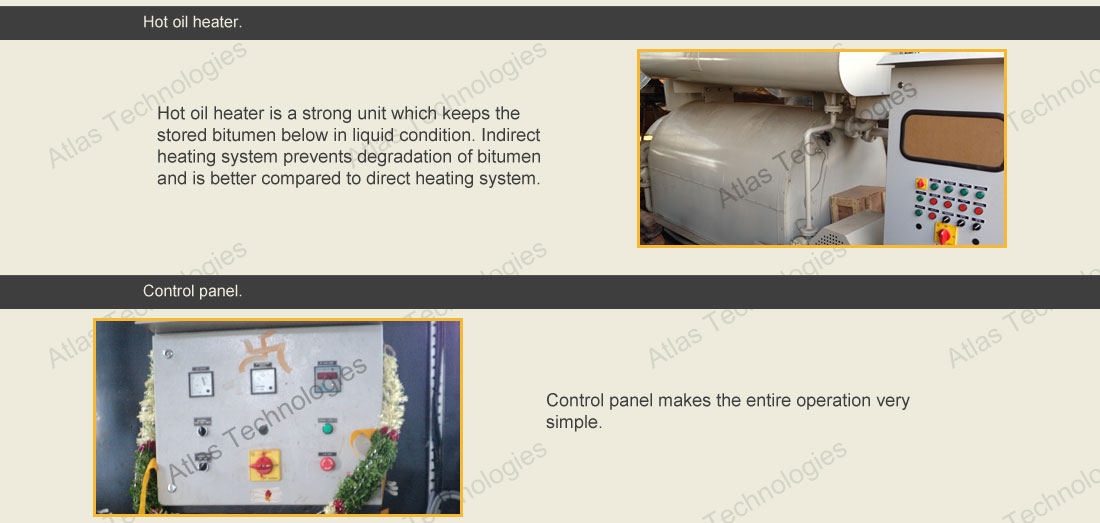 ​
---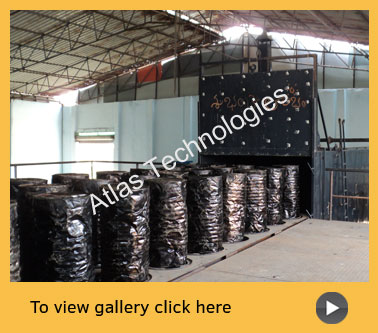 ​
Location: Near Hyderabad
---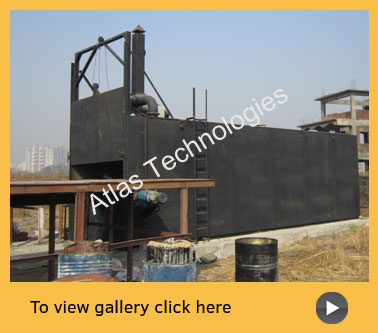 ​
Location: Near Mumbai